Apple announces new iPad and iPad Air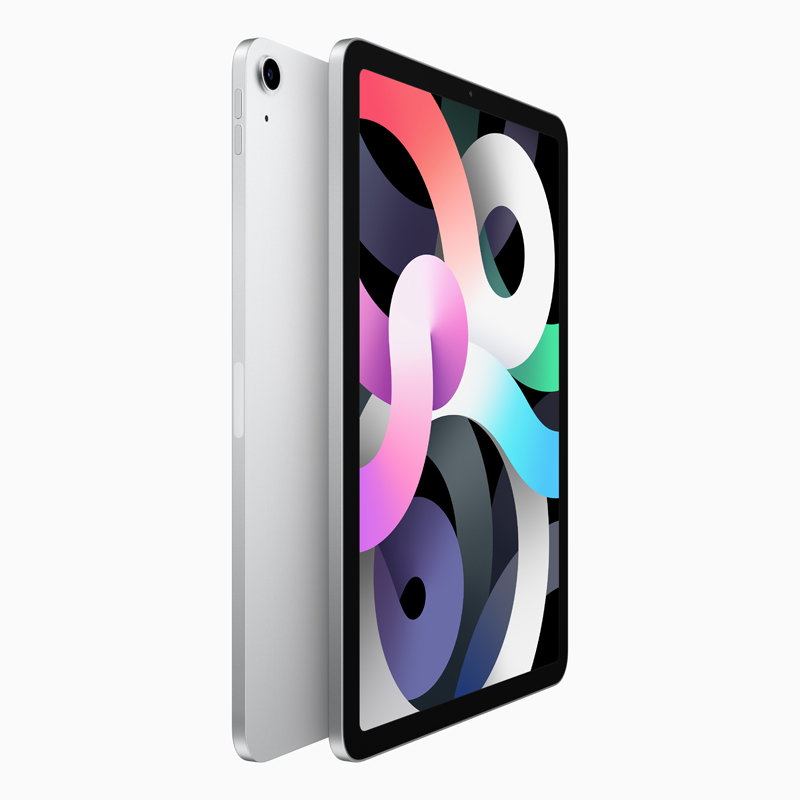 Many of us were expecting Apple to announce a new iPhone range at Apple's event, but it looks as though that isn't happening until October now. There's nothing official regarding a new iPhone as of yet, but we expect something to be announced soon. However, Apple did announce two new iPads!
There's also a new version of iOS (iOS 14), which we previewed back in June here. iOS 14 with be available to download on compatible devices today (16th Sept 2020). Here's how to download it.
Apple iPad (8th-gen) and iPad Air
Apple announced the latest version of their entry level iPad (iPad 8th Generation) featuring a newer processor that claims to be 40-percent faster as well as having twice the graphics power of the 7th generation model. The iPad 8th gen is available to purchase from today, with prices starting from £329 for the 32GB WiFi only model and £459 for the WiFI + Cellular one.
The new iPad Air gets a bigger screen, 10.9 inches compared to 10.5 inches on the previous iPad Air. The home button has gone, but still retains the touch ID by combining it with the power/screen unlock button. The new Air also ditches Apple's lightning port in favour of USB-C, so you won't be able to use your old charging cables and accessories if you upgrade from the previous generation iPad, unless you buy an adapter. This is inline with the iPad Pro and MacBooks, which have already made the switch over to USB-C. There's now a 12MP camera, up from 8MP and support for 4K video recording up to 60 fps. We also see it feature the new A14 processor (which could well be used in the new iPhone) boosting CPU performance by up to 40-percent and graphics performance by 30-percent.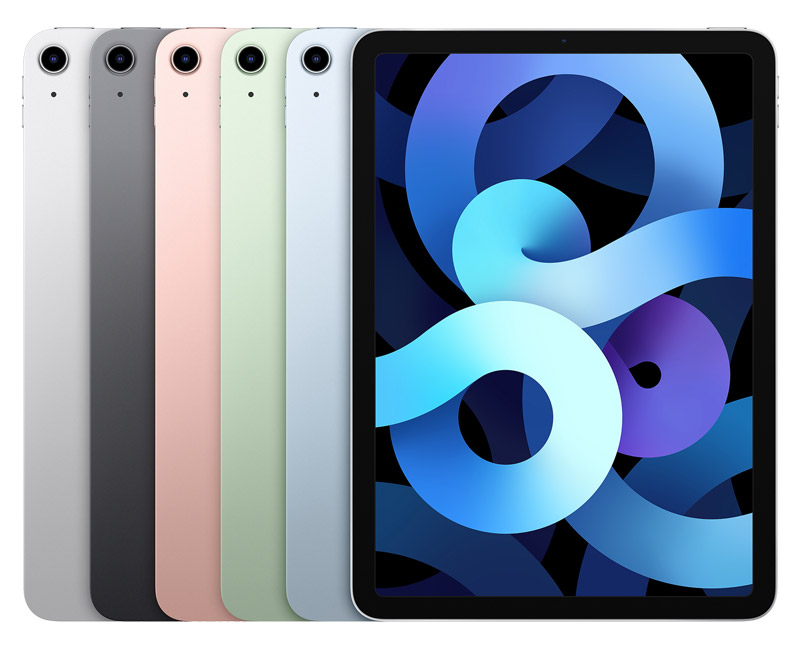 The new iPad Air is available in five colours: Silver, Space Grey, Rose Gold, Green and Sky Blue. Prices start from £579.00 for the 64GB WiFi model, and £709.00 for WiFi + Cellular. Available to purchase October 2020.
*Prices taken from Apple direct. Prices may vary depending on supplier.