Today Apple showed us all a preview of iOS 14, which will be the latest version of their operating system that runs on iPhones. iOS 14 features an updated home screen, with redesigned widgets and an App Library which gives users a new way to access the App store with a something called App Clips. IOS 14 also makes changes to the Messages app, Maps and much more.
Here's our summary of what's new: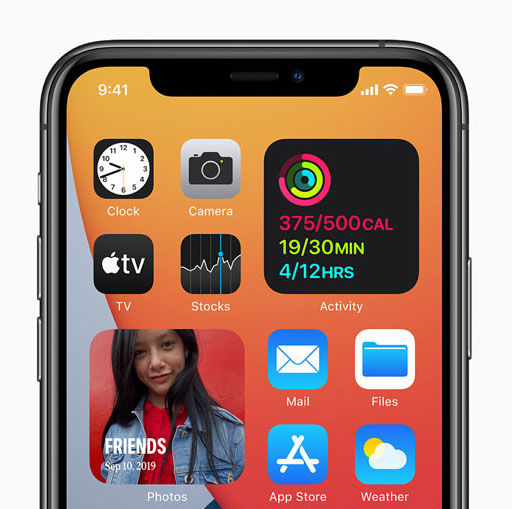 iOS 14 Home Screen Widgets
One of the more interesting iOS 14 features is the introduction of widgets to the home screen. Previously widgets could only be displayed when you swiped to the right on the home screen and the functionality was limited. With iOS 14, not only are they available directly from the home screen, but you can choose different sizes and arrange them exactly where you want them.
A brand new iOS 14 feature is the 'App Library' that automatically organises all your Apps into a simple and easy to navigate view.
App Clips is a new feature that allows you to use certain Apps without having downloading them first. This would be useful if you wanted access to an App for a one off use, but maybe didn't have the space on your phone to download it fully, or if you didn't want to wait for the App to download and install first.
For example you might need to rent a bike or pay for a coffee. This works by scanning Apple's new 'Clip Code', or through NFC tags and QR codes associated with the product or service. The Clip Codes can also be shared in Messages or from Safari.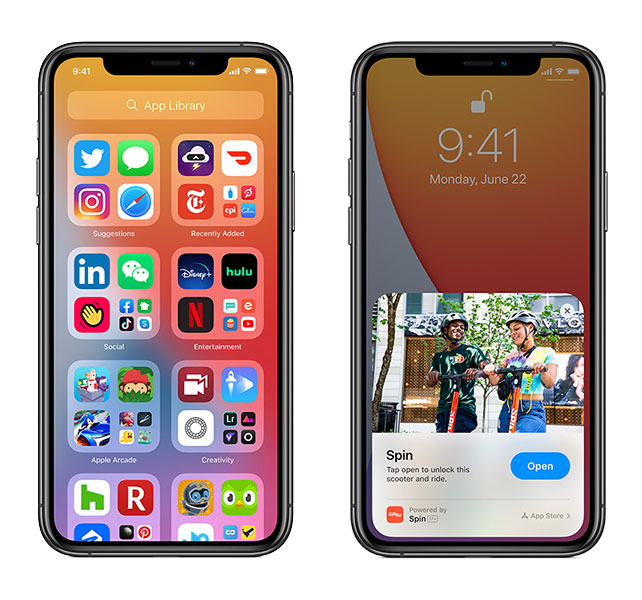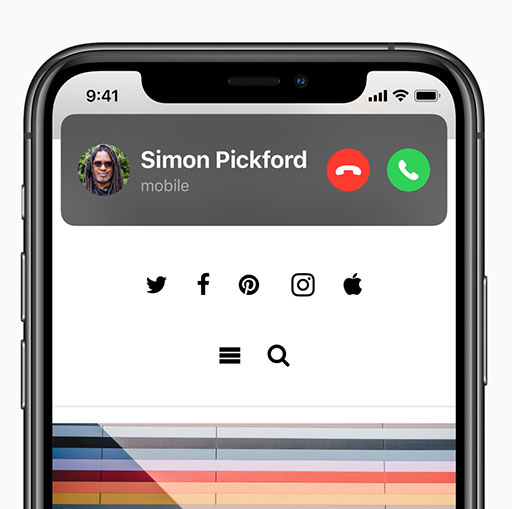 When you receive a call to your iPhone, instead of it taking up the whole screen it now shows as a compact pop up, much like when you receive other notifications. This frees up the rest of the screen, so you can answer the call and continue with what you were doing, making multitasking much easier.
Following on from the Compact Calls feature, you can also FaceTime and watch videos while you use other apps. Instead of the video taking up the whole screen, just like compact calls there's box that covers a smaller area, which will help you even more with multitasking.
With iOS 14 you'll be able to 'Pin' up to nine conversations to the top of the messages list for easy access. Other improvements include inline replies in group chat, and if you type a name in a message it highlights the text for that person. You can even receive notifications if you're mentioned specifically in the group chat.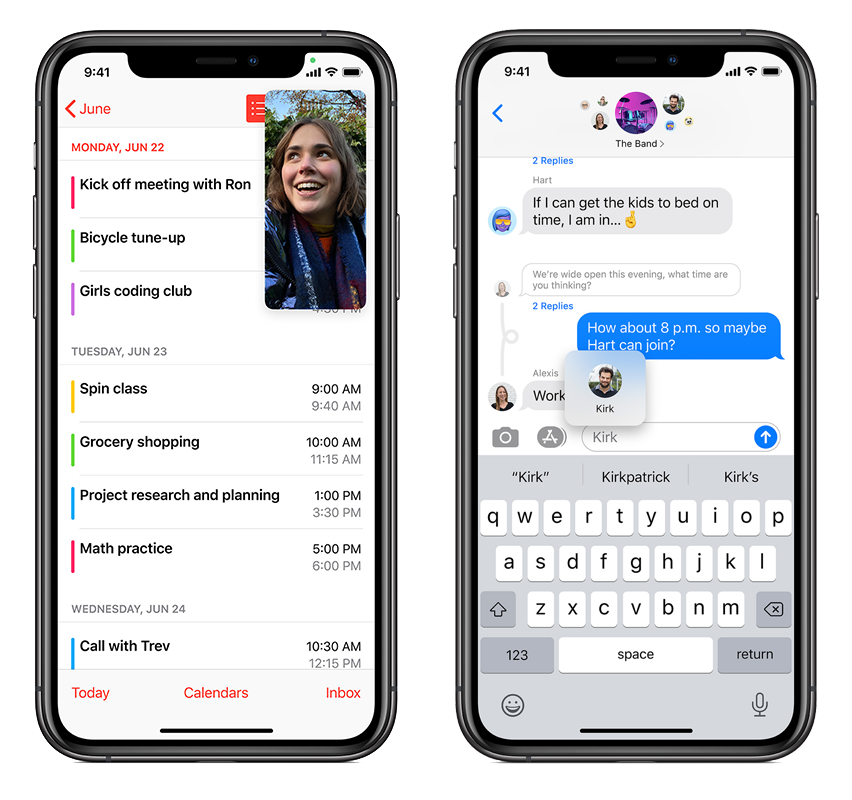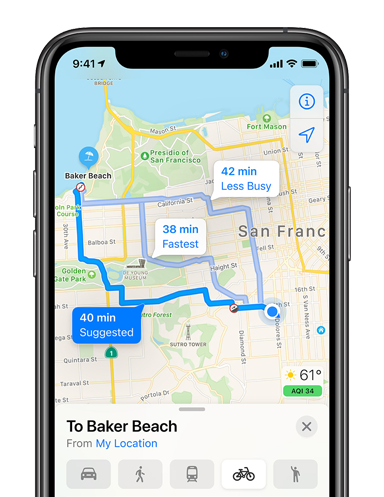 iOS 14 Maps now include cycling directions, although initially there's only a handful of cities included, but more will be added over time. Also good news if you have an electric vehicle as Maps will now track your current charge level and then automatically add charging stops along your journey. We're not sure which vehicles/manufacturers will be supported yet, but more information will be available closer to iOS 14's release date.
With Digital Car Keys in iOS 14 you can unlock and start your car using your iPhone or Apple Watch. You can also share the key securely via Messages and disable it via iCloud if you lose your iPhone or iWatch. Looks as though this feature will only be supported on iPhone XR, iPhone XS and later, iPhone SE (2nd generation) and Apple Watch Series 5 and you'll also need a compatible vehicle. There isn't an official list of manufacturers who will be supporting this yet, but Apple did use the new 2021 face-lifted BMW 5 Series in their demo, so that will support the digital key.
A major change to privacy permissions on iOS 14 will make it so all Apps will require your permission before they can track your location.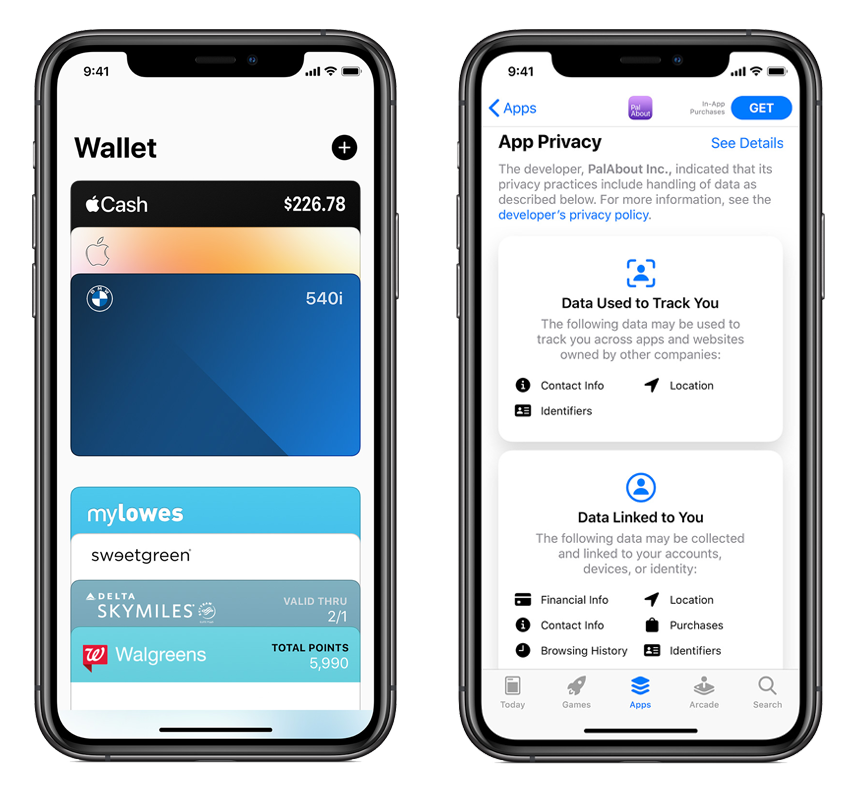 When will iOS 14 be released?
Major iOS releases usually happen in the autumn to coincide with new iPhone launches. Nothing is official yet, but expect iOS 14 to be released sometime in September/Oct 2020.
Will iOS 14 work on my iPhone?
iOS 14 will be compatible with the following devices:
iPhone 11
iPhone 11 Pro
iPhone 11 Pro Max
iPhone XS
iPhone XS Max
iPhone XR
iPhone X
iPhone 8
iPhone 8 Plus
iPhone 7
iPhone 7 Plus
iPhone 6s
iPhone 6s Plus
iPhone SE (1st generation)
iPhone SE (2nd generation)
iPod touch (7th generation)