A cloud-based phone system is simply a phone service that is delivered across an internet connection using a single fibre or broadband line, rather than an on-site PBX and an ISDN line. You may have heard of 'VoIP systems (Voice over Internet Protocol)', 'Internet Phone System' or 'Cloud Calling'. All of these terms are used synonymously to describe cloud-based telephony.
Unlike traditional on-site phone systems, cloud-based phone systems are stored, managed and processed on a network of remote servers which are maintained and updated by a service provider, elimating the need for complicated on-site equipment that can sometimes be expensive to maintain.
How does a Cloud-Based Phone System work?
All you need to make and receive calls is an internet connection and a compatible device, such as a standard IP deskphone or a 'soft phone'. Softphones are 'virtual phones' that run on a number of popular devices such as smartphones, tablets or laptops, and as these devices are portable this gives you the freedom to work almost anywhere.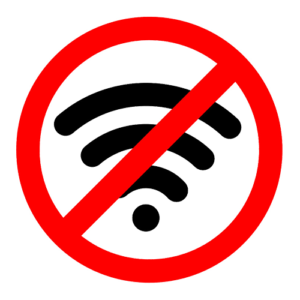 What happens if my internet connection goes down?
You may be worried about your phone system going down if your internet connection goes offline for whatever reason, but there are an abundance of solutions to avoid this. We offer a business continuity add-on which re-directs all calls in the event of your phone systems failing.
Alternatively, with our multi-platform app, you can use your smartphone with your mobile data to make and receive business calls. Our Horizon solution offers an optional 4G failover which automatically triggers in the event of broadband downtime, meaning you always remain connected to your customers.
Work from anywhere with our Softphone App
Our app isn't just for business continuity. In fact, we always recommend our customers opt for the app within their phone system as it enables remote working from any location with a data connection or Wi-Fi.
All you need to do is simply install the app from your mobile app store, input your unique customer username and password and your mobile phone will receive business calls within your business working hours. When you make or receive calls, the minutes are not taken from your contract with your mobile provider, but instead are taken from your Horizon allowance.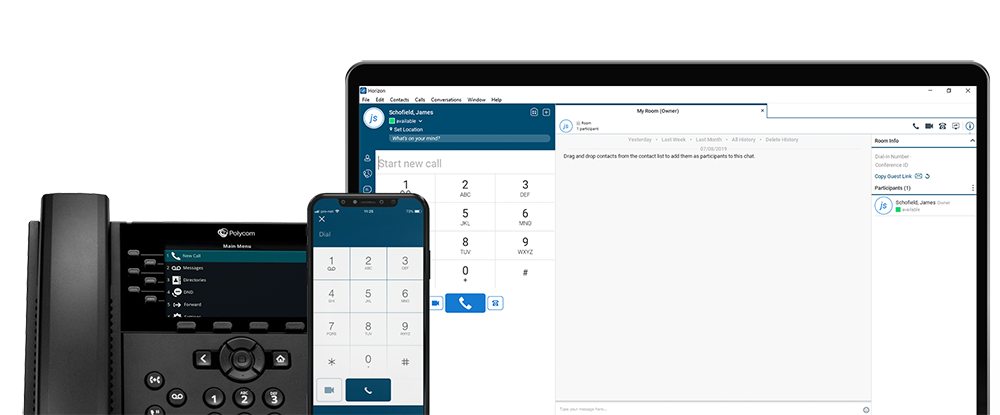 Looking for a Cloud-Based Phone System for your Business?