Our Experiences Working From Home
It's been almost ten weeks since we all started working from home, so we'd like to share our home working experiences with you. What's changed, what we like, what we dislike and generally how each of the team has coped with the change.

Like most companies across the United Kingdom, Nortelco closed its offices and implemented a remote working strategy to ensure our colleagues and their families remain safe from the COVID-19 outbreak. However, unlike most companies, we weren't too worried about the effect it would have on the way our employees managed their day to day job as we had prepared for such an event. In fact, we were up and running remotely for 9am the following day with little to no interruption.
Although we already had robust disaster recovery and business continuity plans in place for times like these, and we run drills to simulate various scenarios from time to time, this would be the first time we'd have to fully enact a plan for the whole business. Although there were some minor issues for a few of our team, the transition was for the most part as we'd planned and very seamless. Importantly there was no impact on the service our customers receive.
Upon returning from her two weeks away in Spain, Emma – the head of our accounts and billing – had already been self-isolating and working from her makeshift office in her living room for two weeks before the lockdown had been announced, so we knew that our prior planning and our systems in place would allow our entire workforce to work from home. As the first to work remotely during the COVID-19 lockdown, here are her initial thoughts and problems she faced whilst transitioning from office working to home working: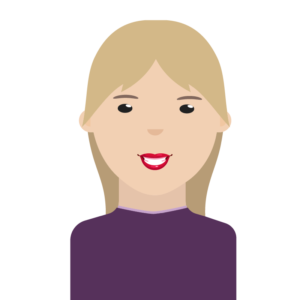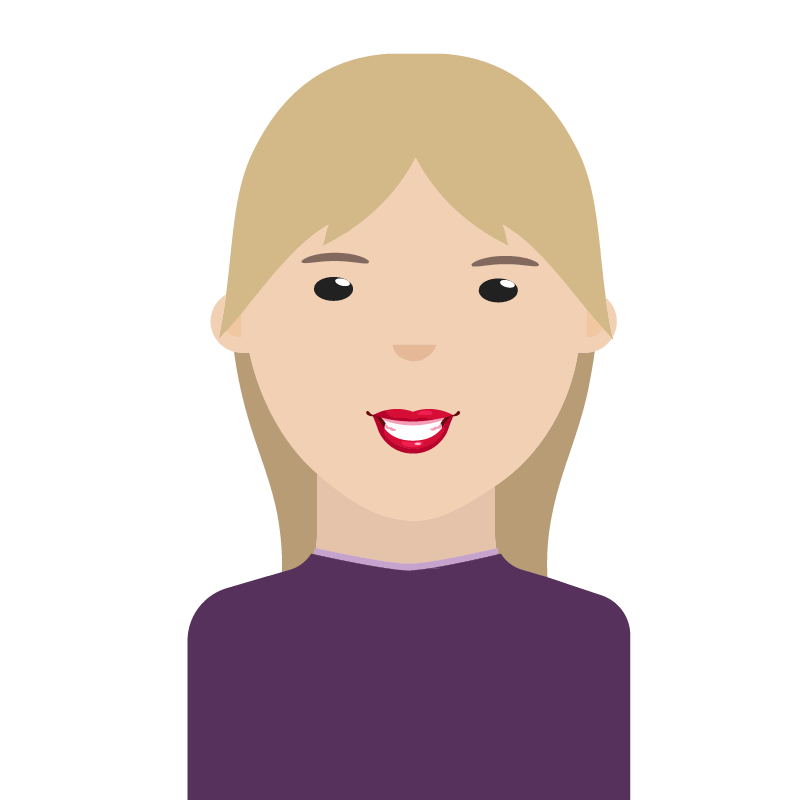 "For the first few weeks it was quite difficult to adapt as I've only worked remotely from home for the odd few days in the past, such as when the Tour de Yorkshire came through our area, or when the snow had made the roads too dangerous to drive on!
At first, transitioning from three elevated 27-inch monitors in the office to one 17-inch laptop was very difficult, especially when I typically have multiple application windows open at once for reference for most of my day-to-day tasks. However, I've since been able to connect my work laptop to a monitor I had at home, and I've made use of a roasting tin to elevate the monitor to a similar viewing height to the office!
I've set up my home working space exactly as I had it in the office, but with a lovely view of my garden. The biggest obstacle for me was the absence of a printer; however, I am now managing to slowly become paperless, with the exception of anything sent to me via the post.
After a period of adjustment, I feel that I am just as productive working from home, but it's a definite necessity to keep to a structured work routine and to keep in touch with colleagues. It is strange to have family in the background whilst working and to be able to hang washing out or water the plants at lunchtime, but it's all becoming strangely "normal". And at 5 o'clock I can step straight outside for my daily walk without driving home!"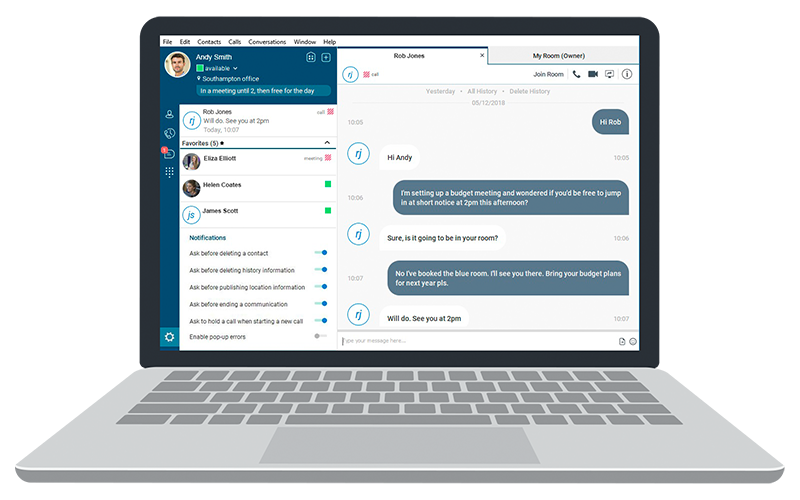 Our systems in place which allow us to work from home are a combination of our cloud-based phone system – Horizon – and our Secure Remote Desktop Solution.
Horizon allows us to use an app to convert our smartphones, laptops and Mac devices into a fully functioning phone system. We're able to receive calls exactly as we did in the office, but from our mobile phones rather than our physical desk phones. This gives us the same functionality as normal, meaning we're able to make and receive calls, transferring calls internally and externally and anything else we need to do.
Our Secure Remote Desktop Solution allows us to connect directly to our office PCs. This means we're able to access any sensitive corporate data, customer databases, and all of our files we'd use whilst in the office, over a secure and encrypted connection.
I asked Paul – one of our account managers – about his experience of working from home and how it impacted his role and how it compared to a normal working day: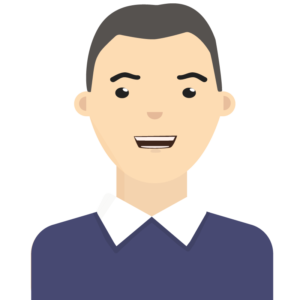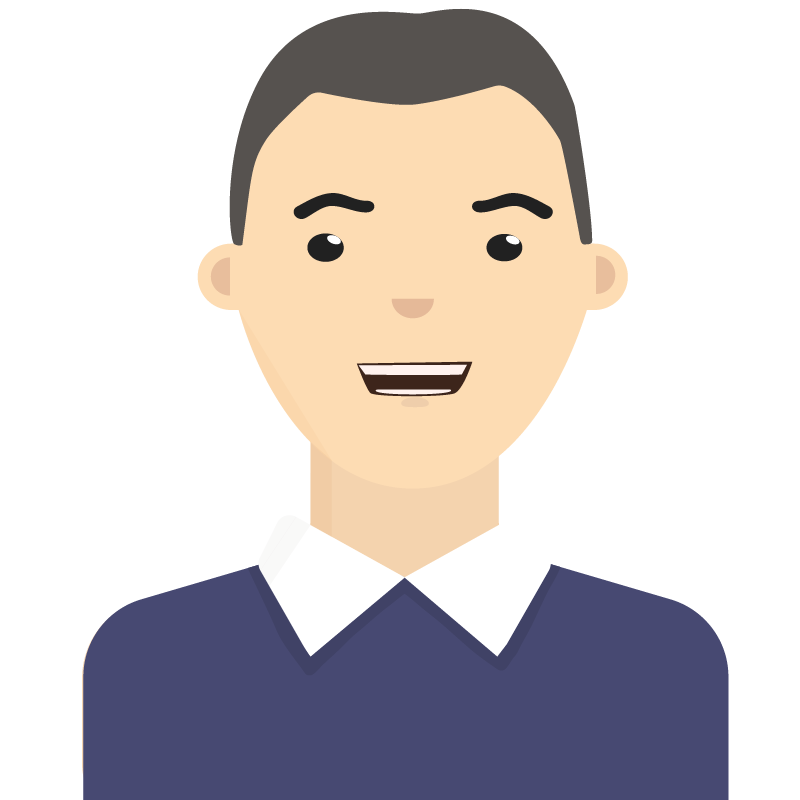 "A typical working day has changed considerably for me whilst working from home, but mainly in terms of how active I'm able to be. A normal day consists of me getting to the gym for 0645hrs to complete a 4-mile run, followed by working out different muscle groups each day. At lunch time, I would normally walk just over a mile (three laps of the park) before eating my lunch and reading a good book. Whereas now I make my lunch and a cup of tea, and then get nagged by both my children until I make theirs too! Sadly, I haven't done any fitness at all during the lockdown.
In order to work effectively, I have to convert my pride and joy dining room table – which was recently polished up by a friend of mine – into my home office each morning. A typical home working day for myself as an account manager consists of my son – who has unfortunately been furloughed from his job as a Falconer – bringing me a cup of tea at 0900hrs (what a good lad he is!). Then I will work through the emails I've received from the previous evening/night for the next few hours, as well as actively responding to any calls for me. As you'd expect, the phones are quieter than normal, but we do still receive a steady amount of billing queries, or customers looking to upgrade their handset or their tariff to a more affordable SIM only contract.
When we started working from home, I was using a laptop connected to my spare TV as a monitor. However, at 48 inches, this wasn't very feasible for long hours, so I swapped to my daughters TV. She was more than happy with as she now has the bigger one, which I can't see myself getting back once the lockdown is over! Unfortunately, the laptop stopped working after a few weeks, so after a quick call with James – our technical support manager – he arranged for a mini PC – which looks like a tiny black box – to be delivered to my house and it's been working perfectly since. I brought all of my equipment home from work, including my desk phone, and ergonomic keyboard and mouse, to make my working environment seem very similar to working from the office.
I'm asked by most customers whether or not I'm working from home as the service they receive is exactly the same as when we're in the office."
Similarly to Paul, Stuart is struggling with his activity levels as him and his wife are used to freely walking their dogs for hours on end each morning. The biggest restriction he's had to overcome is the limitation on dog walking.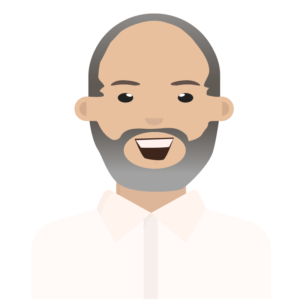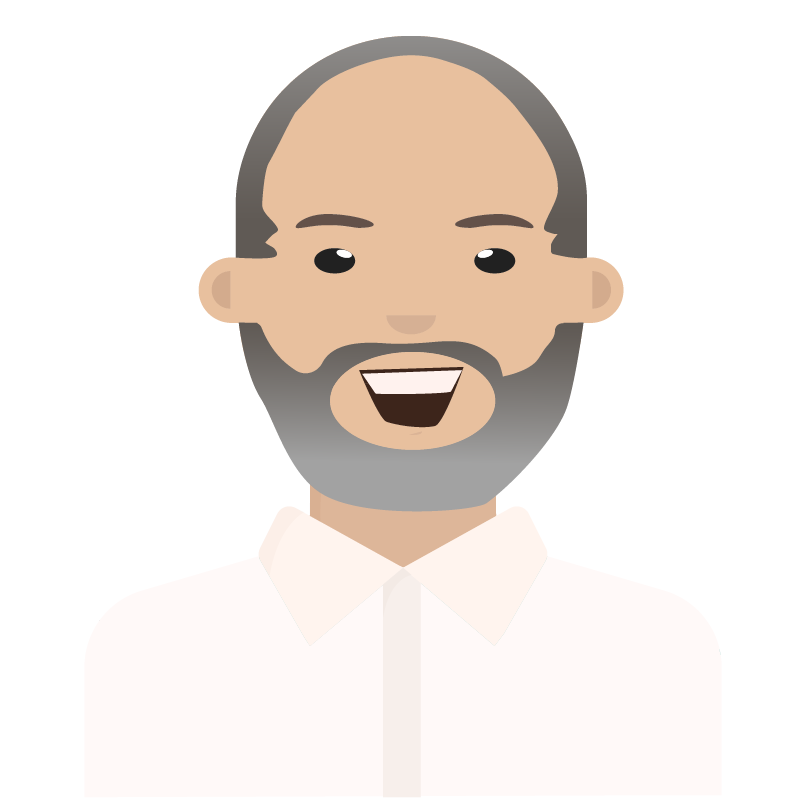 Stuart
Office Manager and Head of Sales
"On a normal working day, I'm closely surrounded by six other colleagues at all times. Whilst at home, it's just me, my wife and the two dogs. As inbound calls have understandably reduced, I've been able to focus on making outbound calls to customers and catching up on customer account reviews. I've also been making use of the new free courses provided by the Government to acquire some new skills I otherwise wouldn't have had time for. Most notably the Social Media courses; we have a presence on four of the major social media platforms (Twitter, Instagram, Facebook and LinkedIn) and it's been an eye-opening experience learning about the mechanics behind social media growth and content creation.
Mentally, the biggest challenge for me is being unable to see my family. Typically I'd have a wander along the high street and maybe treat myself to a Costa Coffee, whereas now I'm spending lunch running around with the dogs – which have become such divas since I started working from home – and then demolishing anything I can find in the fridge. Working from home has allowed me to spend more time with my wife as we're used to having conflicting working hours meaning we don't get to spend as much time together as we'd like.
Getting set up at home was very straightforward due to the simplicity of our cloud-based phone system; it was simply a case of plugging in my desk phone and connecting it to my home WiFi and I was able to make and receive calls within minutes. As I'm sure was the case with everyone, moving from three 27-inch monitors to one 17-inch laptop was quite a difficult transition, but as the weeks have gone on it's made me question whether or not three screens are really necessary!
Once we're out of lockdown I think a lot of companies will look at how their business operates and perhaps working from home will become the new norm!"
For Caroline, working from home hasn't been too dissimilar to a normal week. As the VIP Account Manager, she's always readily available for her customers and often finds herself answering customer queries outside of normal working hours.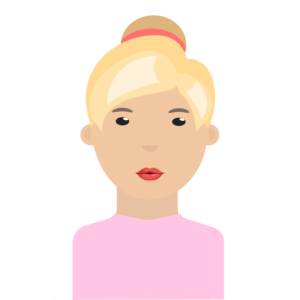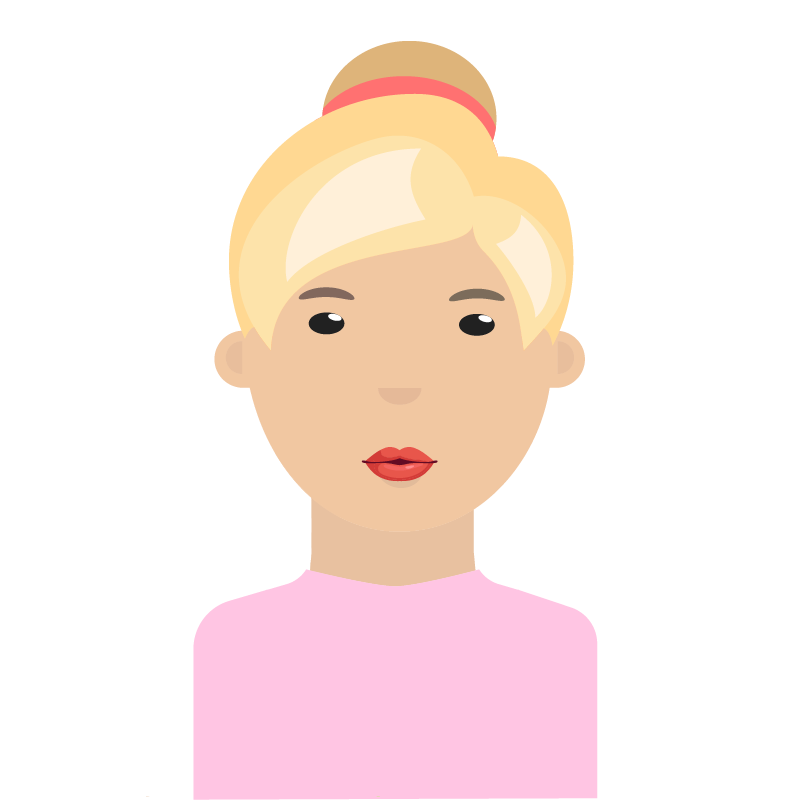 "For the first few weeks, working from home was such a strange experience! We work so closely together in the office and we're able to just ask each other questions and engage in small talk throughout the day. Going from that to working on your own is just such a big change. As our phone system is so versatile and so easy to use, we're can call each other within seconds for a catch up. I think it's so important that we all keep in touch, which is why we have a daily video chat using Horizon Collaborate at 3pm each day.
The biggest hurdle for me to overcome was my broadband. Unfortunately, where I live, I'm unable to get a reliable broadband connection, so we had to think of a work around so I could work as effectively from home as I do in the office. Luckily, this was something we were able to implement within 24 hours of working from home: we set-up a new 4G Home Broadband Solution which allows us to offer high-speed 4G signal to people and businesses who struggle to get reliable broadband.
From my client's perspective, the level of service myself and my colleagues are able to offer them is exactly the same as when we're in the office, which is the most important thing in all of this!"
The most important thing for us when we started working from home was that we were all able to keep in touch, keep each other motivated and keep up the same positive working environment we have in the office. Using Horizon Collaborate, we've been instant messaging each other throughout the day with both work and personal matters just to make sure we're all okay.
As well as instant messaging, the entire workforce gathers at 3pm for a daily video call to see how everyone's getting on and to see what they've been up during the day. Being able to participate in a group video call has done wonders for team morale and has ensured anyone with any concerns or grievances about working from home is able to actively discuss it with the group.
From a technical support perspective, our days are a lot less structured, but we're still actively helping customers with any technical queries, as well as helping colleagues with any hurdles they're met with – such as Caroline's broadband issue or Paul's hardware failure.
For James – the Technical Support Manager – he found the transition very easy as we had previously tested our homeworking solution and knew it worked perfectly.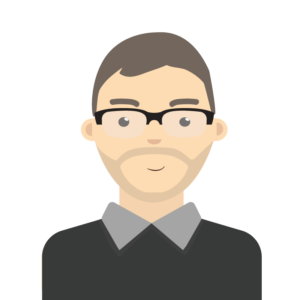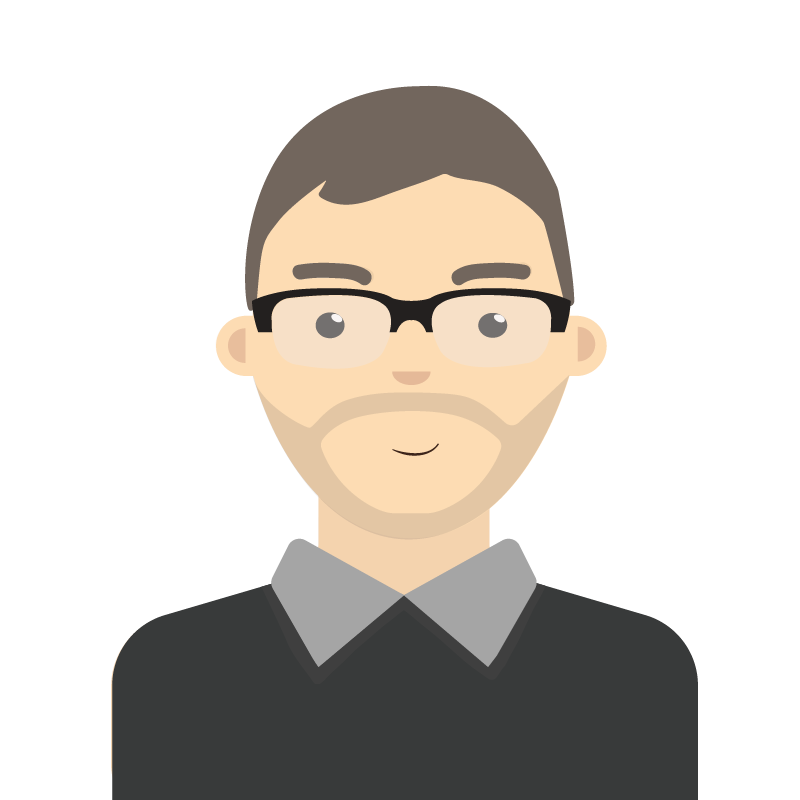 James
Technical Support Manager
"Although I'm now miles away from all my colleagues, it never feels like that. Thanks to our Unified Communications platform I'm constantly aware of what all my colleagues are doing and can easily interact with them via instant chat, audio/video call or email.
Although I have my office desk phone with me at home, I've been using our Unified Comms PC client on my laptop with a wireless headset. It's something I never bothered with at work, as I like my desk phone, but honestly, I'm finding it more convenient using a wireless headset. If I want to take a short break and walk around the garden, I won't miss any important calls."
We've been working on adding fresh new content to our website over the last few weeks, and we aim to create more and more helpful information as the weeks go by, so remember to check back once a week!
Stay safe everyone.
Luke