Work from home with 4G Home Broadband
If you work from home and need a fast and reliable internet connection, but can't get fibre broadband, then 4G Home Broadband might be the solution for you.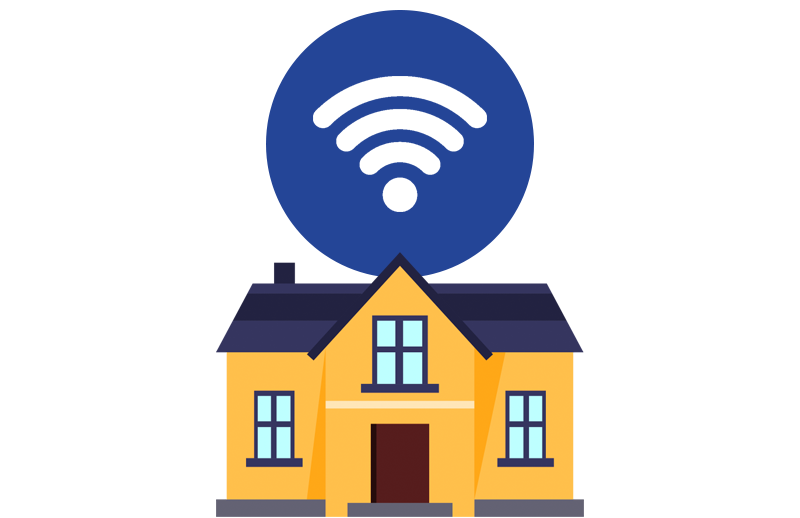 Is your internet connection up to the task?
Thousands of offices across the country have closed their doors and allowed their teams to work from their homes. However, for some the process wasn't seamless thanks to the sudden reliance on home broadband connections.
The likelihood is, your employees will have opted for packages which are easy on the purse strings and provide a fast enough speeds for Netflix streaming and social media scrolling – why wouldn't they when that's what their WiFi is for?
The issue of slow connections has now reared its head and employers are looking for an alternative connection method to improve the efficiency of their teams, this is where a 4G Home Broadband Solution can help.
What is 4G Home Broadband?
4G home broadband is just one of the options which we have had multiple enquiries for in the last few weeks. Here's a look at how it works and how it can save the day in these unprecedented times with a super-simple setup process requiring zero contact.
4G broadband isn't just for your mobile, you can bring 4G broadband into your home, even just as a temporary measure as we wait for normality to resume.
4G refers to the fourth generation of the technology that enables mobile phone and tablet devices to connect to the internet and is offered by all major UK mobile phone network operators (i.e O2, Vodafone, EE and Three). This technology can be used to provide portable – 'mobile' – broadband capable of providing speeds close to that of standard FTTC home broadband.
Whilst home broadband works via a series of telephone lines, copper wires, and complex installations, mobile broadband works in exactly the same way your mobile phone does; it uses a SIM card and connects to the internet via signals from phone masts, making it the perfect solution for rural areas, or even as a separate unit to tether to for work or study purposes.
Due to the fact that mobile broadband runs using masts jotted across the whole country, mobile broadband is typically more reliable and considerably quicker than home and satellite broadband in rural areas. In 2020 alone we have been able to offer unlimited data mobile broadband solutions to countless people who otherwise have had no reliable access to the internet.
Choose from a range of 4G routers depending on your needs
There are hundreds of mobile broadband routers on the market, with some manufacturers offering more reliable connections through stronger and bigger antennas, and some being designed to be pocket friendly and run off of a rechargeable battery. Those with stronger antennas are typically designed to support more concurrent users, whilst portable ones are designed to support single users
4G Home Broadband is an great alternative to ADSL or Fibre Broadband
During the nationwide lockdown, we've seen a rise in customers asking about mobile broadband solutions. Mobile broadband is an ideal solution for enabling your children to continue their schoolwork without interrupting the speeds of your broadband, therefore freeing up more bandwidth to enable you to work from home more efficiently. Alternatively, our business mobile broadband solutions can be used to tether your work laptop and compatible IP phone to, meaning you'll have no congestion on your broadband.
To ensure our customers remain safe, we do offer ZERO-CONTACT with our mobile broadband, meaning that at no point between the initial query, provisioning of the device or delivery do you have to have contact with another person. And to top that off, all you need to do is plug in or turn on your mobile broadband device and you're connected within seconds!