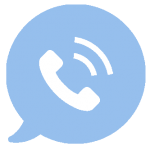 We help businesses and VIPs
communicate effectively.
In fact, we've lead the way in independent communications since 1998.
Our customers
always come first
If you're looking for a reliable service provider, then look no further. Our team of specialists can help construct the best communications solution for you or your business.
If you're interested in a personalised quote, or have any questions about our services, please complete the form below and one of our Account Managers will contact you.