What is 'SIM Only Mobile' and how could I benefit?
Here's just a few of the benefits of SIM only and how it could be the perfect solution for you.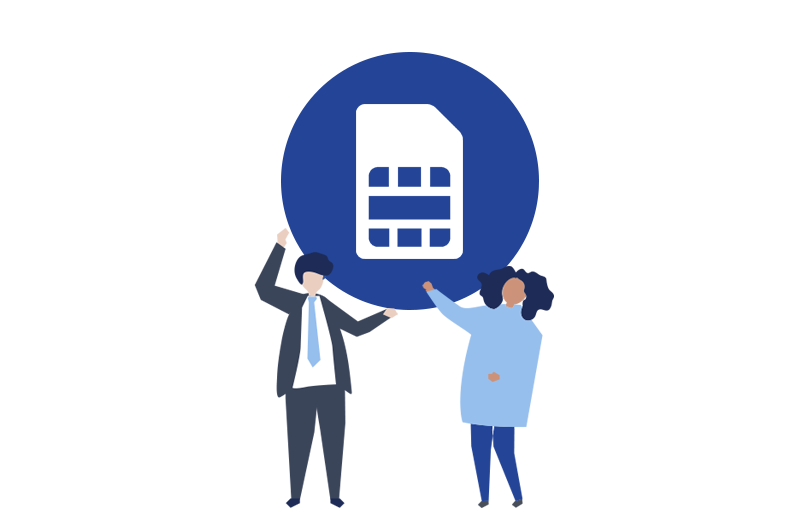 Over the last decade, mobile phones have become more advanced and are now capable of doing most things a low-end PC can do, resulting in the average price increasing massively. Where a high-end smartphone would have peaked at £300 ten years ago, they're now over £1000, meaning upgrading your handset every year isn't the best option for everybody.
For some, retaining their current handsets for three or four years rather than one or two is the most affordable option. That's where SIM only upgrades come in. Here's just a few of the benefits of SIM only and how it could be the perfect solution for you.
SIM only upgrades refer to upgrading your data, texts & minutes, but retaining the same phone you've previously been using.
By opting to only upgrade your airtime, you're able to reduce your monthly payments, and therefore save yourself money. You simply pay for text messages, minutes and data as there are no hardware costs bundled into the tariff price.
Depending on offers available at the time, you can sometimes get some high data bundles for a fraction of the price you'd pay on a monthly hardware deal.
Business SIM only deals are the perfect solution for anyone not looking to commit to a new 12 or 24-month contract straight away, or if there's a new handset coming out in a few months and you're looking to upgrade to that handset so need a temporary solution.
SIM only also offers enhanced flexibility as you're technically able to change your tariff up to every 30 days as contracts start from 30 days, meaning you can lower and increase your data allowance to support your usage.
Unlike device upgrades, there is a lot more flexibility in terms of commitment. SIMO contracts can range from 30-day rolling contracts, to 24-month contracts. The level of commitment you're willing to make is reflective of the price, but either way the cost will be considerably lower than a hardware inclusive tariff.
If you do opt for a long-term contract (12 or 24 months) and want to cancel early, then you will be obligated to pay the remainder of the contract as an early cancellation fee. For instance, if your contract is 24 months and you cancel on month six, you'd have to pay your monthly cost * the remaining 18 months.
Whether your contract is 30 days or 30 months, all our customers are equal in our eyes. Either way you will have a dedicated account manager as your point of contact with Nortelco, and access to comprehensive technical support for any issues you may come across. All of our customers are eligible to tune into the benefits outlined here.
If your business mobiles are out of contract – or coming up for renewal – we'd love the opportunity to produce a quote for you. Find out more about Nortelco below, and if you have any questions, we'd love to help answer them.