Top Features of Horizon That Aid Homeworking
Horizon – and most cloud-based phone systems – offers advanced features that you may not be familiar with if you have only just made the transition from a traditional phone system.
These features can be used to greatly improve productivity in the workplace and support remote working colleagues more effectively.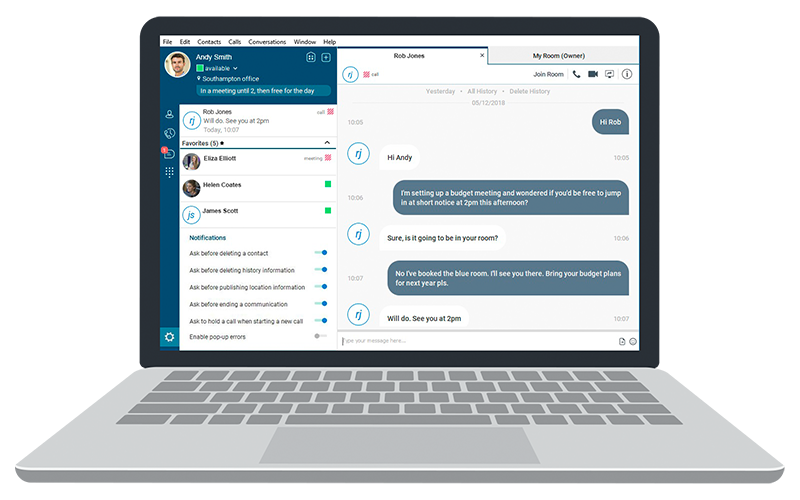 Each Horizon user within your company has exclusive access to their own user portal. The dashboard gives users instant access to view their own call statistics which gives an accurate breakdown of inbound, outbound and missed calls. As well as call statistics, users can manage their twinned numbers and twinning configurations, and have instant access to the company directory.
Users can access their Remote Office panel to route outbound business calls to through any phone of their choice without costing the many extra. The level of personalisation and customisation found within the user portal ranges from specifying call handling depending on criteria (i.e. where to send calls when you're already on the phone or if your phone is switched off), to selecting incoming call settings to restrict certain numbers from calling you, or customising the keys on your desk phone.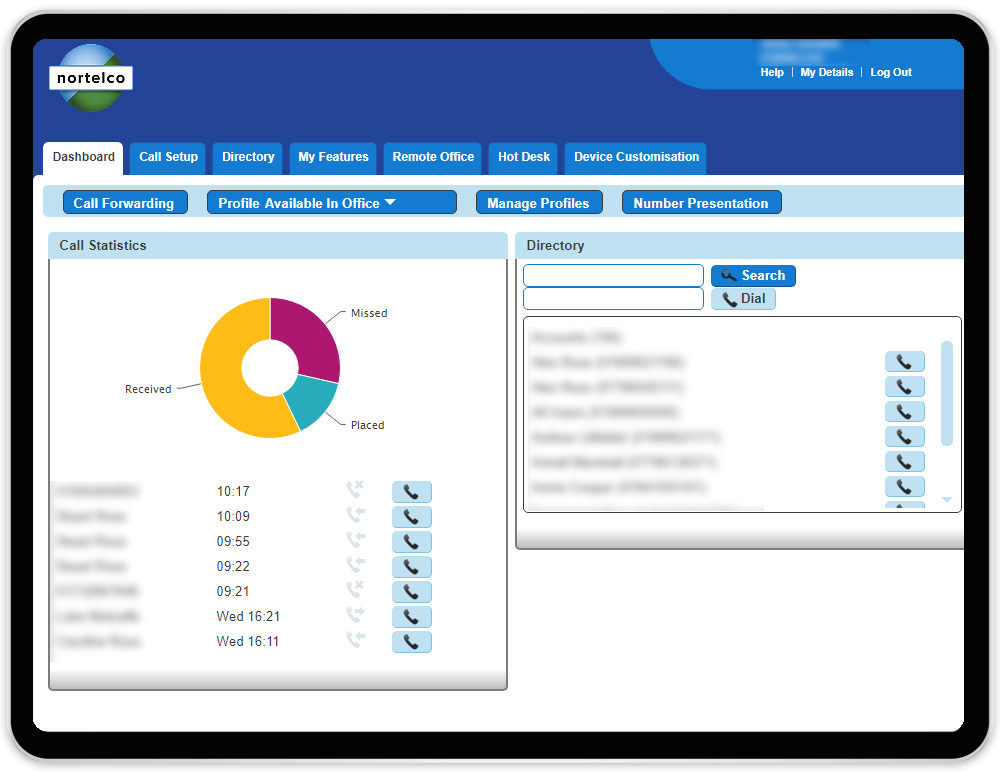 Call parking is similar to placing a call on hold, but rather than only being accessible by yourself, when you park a call, you park it in a shared space where other authorised users can pick up the call, or you can pick up the call on a different device (Pull Call).
Pull Call is especially useful when working from home. Let's say you take a call from your colleague and during this time you decide you are going to go make yourself a hot drink. At this point, you are able to 'Pull' the call and pick it up from your smartphone application and continue talking to your colleague from your mobile phone. When you return to your home office you simply 'Pull' the call again on your deskphone or PC/Laptop client, and the call seamlessly transfers back without any interruption of service.
From a caller's perspective, they will not know the call has been transferred between your devices. You can however put them on hold first, to avoid any awkward silences if your other device isn't nearby.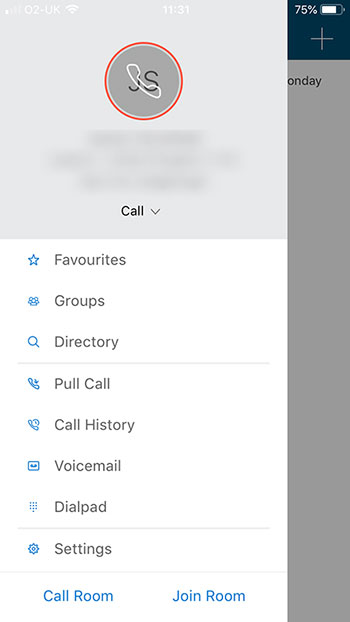 Remote Office enables you to use any phone (mobile or landline) to make business calls. Once enabled by your company admin, you login to the Horizon web portal and input a phone number you have access to into the Remote Office configurator.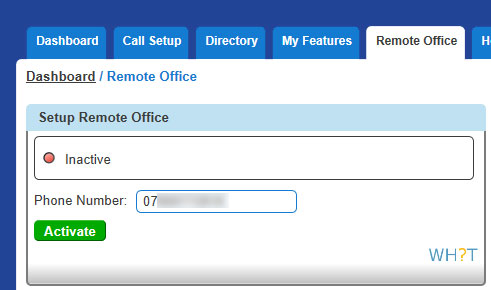 Once activated, you use the dashboard dialler (accessible from the web portal) to make calls. Once you have selected a number to call, you will receive a call on your selected device, and once you accept the call, the call will begin dialling the number you inputted into the dialler. Any calls made through Remote Office are billed through your business and not through your mobile phone contract/home phone contract. From a customer's perspective, they will see your office or direct dial number (depending on how you choose to present your number) rather than your mobile or home phone number.
Remote Office is ideal for remote working as you can route your calls through your home or mobile phone without needing to worry about compatibility or paying any additional fees. The only issue is that you are not able to access any of the advanced features the Horizon app offers whilst making calls via Remote Office.
Twinning enables you to pair between one and four additional phone numbers to ring simultaneously with your main desk phone or soft client when receiving an inbound call. Twinning allows you to set advanced configurations to determine when calls will twin to your selected numbers.
For instance, you can restrict it to only twin from a directory of numbers you manually input; this could be used to only twin calls from important clients, or from colleague's direct dial number. On top of this, you can select a twinning schedule. This means you can specify your business working hours so that calls are only routed to your mobile during your working hours so that you are not interrupted with business calls on your days off.
This is particularly useful for remote workers as it means they are able to leave their home office throughout the day and not risk missing an important call by twinning their calls to their mobile phones. It is important to note, however, that calls received to your twinned numbers will not have the full functions provided by Horizon as you will only be able to take a basic call and won't be able to transfer or record the call as well as any other advanced features.
The Horizon Integrator is one of the most useful features available through Horizon from both an efficiency point of view and a customer service perspective.
The Integrator can be synced to your Customer Relationship Manager (CRM) to advise you of who is calling before you pick up an inbound call. This means you are able to load your customers database ready to discuss their account from the moment you pick up the call.
It's also very useful if you, or another colleague, are expecting a call from a particular client or supplier as you can be the one to pick up the call and greet them, therefore saving them time getting transferred across to you.
Horizon Integrator can also be used to monitor colleagues to see who is free and who is on a phone call; this is a very useful tool for home workers if they are not using a physical desk phone with a side car as they can advise incoming callers whether or not their account manager is free to take a call at that time or not.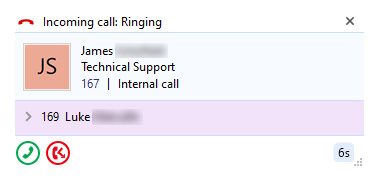 You can learn more about the full features and benefits of Horizon here, alternatively if you would like a personalised demo, drop us a message below!