5 Ways Unified Communications Can Improve Business Productivity
Efficient communication is key to improving business productivity. Find out how a Unified Communications Service can help your business today…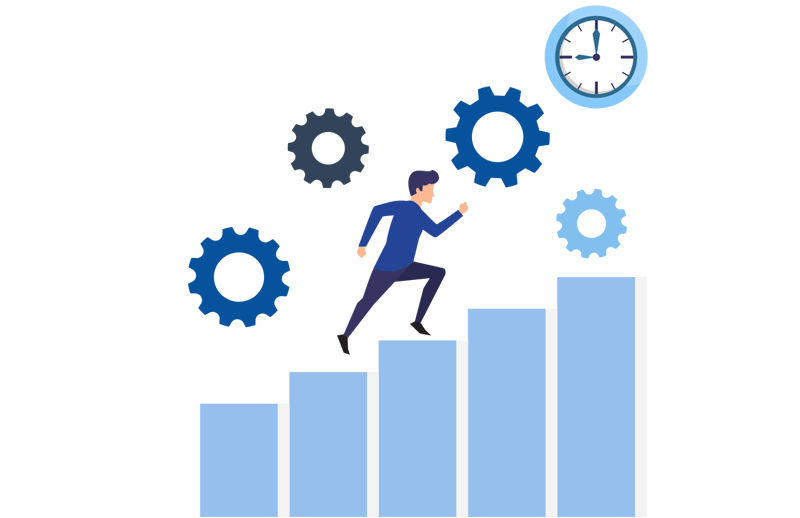 Unified Communication as a Service (UCaaS) can be used to integrate different methods of real-time communication within one platform. Our Unified Communication solution – Collaborate – integrates voice, video and text with the aim to improve productivity within the workforce and workplace.
Using a Unified Communication platform within your business can have a massive impact on your workforce for many reasons. We've compiled a list of the five best ways UCaaS can improve productivity within your business.
Using UCaaS allows your employees to be more flexible with their work, meaning they're equipped to handle customers inbound calls and make outbound calls no matter where they are.
Enabling your workforce to work on the go opens up so many more avenues for them – such as taking important calls whilst commuting to work, or making urgent calls from home when a customer contacts them out of hours, or even just simply working from their homes – and also offers enhanced business continuity in the event that the main office has to be closed.
When working from home, you can often feel disconnected from the rest of your colleagues if they're working in the office. UCaaS can be used for internal instant messaging, meaning your employees can communicate with each other in real-time, meaning they're still able to get the office atmosphere and any support they require. As well as offer instant messaging, our UC allows colleagues to voice and video call directly from the Collaborate app.
With combined remote and in-office workforces, gathering everyone together for a team meeting can be somewhat inconvenient, and isn't always possible. By using a virtual meeting room provided via UCaaS, weekly meetings can be hosted with great ease.
With Collaborate, meetings can be hosted with voice only for up to 50 callers, or with video calling for up to 15, and can be connected directly from the smartphone app using your devices camera and microphone, from a PC or Mac using the app and a third party microphone and webcam, or audio-only by dialling in from your desk phone. Collaborate can also be used to show presentations internally or externally via the screen and file sharing functionality available within each meeting room.
By implementing a system capable of accessing multiple methods of communicating in one place, increased efficiency occurs naturally.
With Collaborate, you're able to determine whether or not your intended recipients are available in real-time through the user's status. If a colleague is on a call or attending a meeting, their status will be automatically updated to reflect it, meaning you know that that particular colleague is unavailable if another customer is looking to speak with them.
If you would like to know more about Collaborate and how we can help streamline your business communications, why not drop us a message!